Welcome To Strength Church
Welcome to Strength Church where we put God first as Jesus taught us. "You shall love the Lord your God with all your heart, with all your soul and with all your mind." (Matthew 22:37)
That is why God is the center of our worship, our learning, our growth and our lives.
Are you looking for something different? If so, you've come to the right place.
Based in Long Beach, California, Strength Church is led by Pastors Kevin & Jennifer Johnson. We are a small, non-denominational congregation dedicated to glorifying God.
Strength Church is a Bible-based, Christ-centered church focused on loving and helping each other to live strong, faith-filled Christian lives. We invite you to come and talk to us about God.
To find out more about the Pastors or the church and ministries, you can read below, follow on Instagram or Facebook. The church can be followed @StrengthChurch. The best way to know our church is to visit with us! Come on over and you'll be welcome in Your Father's House!
A message from our Pastors
We are proud to serve as the founding pastors and planters of Strength Church Lakewood. If you have found yourself landing on our page, we truly believe that is no accident. The Lord leads people to the right places at the right times. We believe that everybody is important to the family of God. Everybody. No matter your background, strengths, challenges or mistakes. You're welcome at our church. We believe in second chances, just the way God does. And He always wants you to come back home. We want to glorify the Father and we'd love you to join us in doing so. Our church exists to truly give honor and glory to our Father, Jesus and the Holy Spirit.
Have you ever felt like you're missing out on something? Like you aren't in the right place? Maybe you haven't been to church for a while, or you're struggling with your faith? Maybe you don't feel like you belong. You're not alone. There are many people in Strength Church Lakewood who were right where you are now.
We'd love you to come visit us and check us out!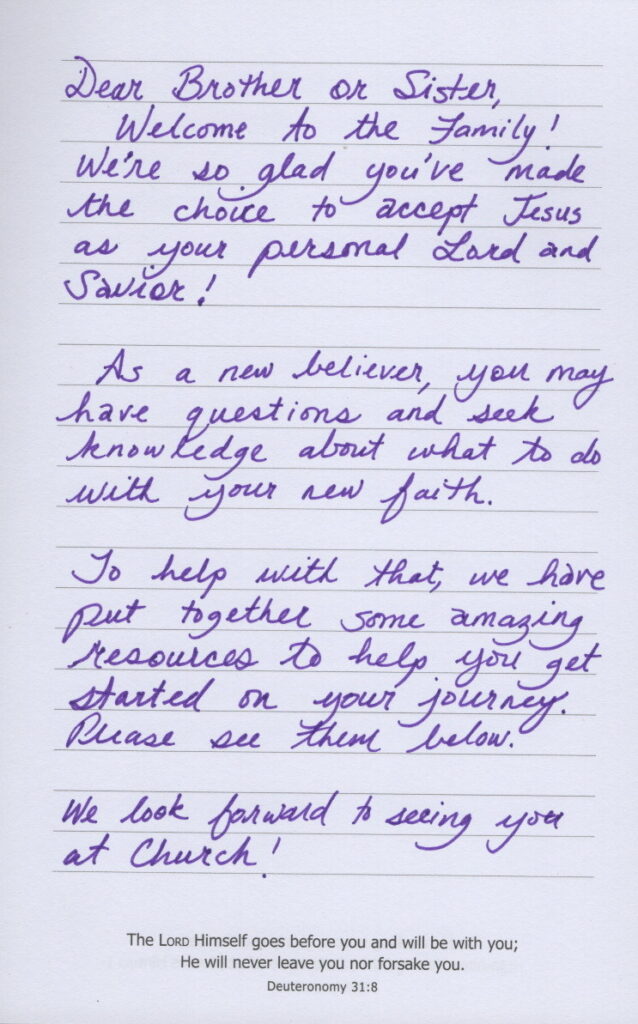 Getting Started Resources for New Believers
1) Email friends@strength.church and let us know you're a new believer!
2) A
ccess the Grow playlist. (They're completely free!) You'll watch one video per day for your first 20 days and follow along in the book. Link here.
Important Note: Church attendance is extremely important and the Bible is clear about the importance of gathering together and learning in community with other believers and strong pastoral leadership. This is to help you in your journey in addition to your regular church attendance.
3) Here's the amazing song, Wonder of Your Love, referenced on day 2, but you can go ahead and listen right away!
Been Lost for a While?
If you happened to find us here before you committed your life to Jesus, we invite you to join us at church and we can help you with the very first step – giving your life to God.
Or, if you previously committed your life to Christ but feel like you need a fresh start because you've been away for a while or had some life challenges, come on over and join us! We'd be glad to see you at church!
You're always welcome in God's House!

We thank you for your generous donations to help keep our ministries running.
Donations can be made via Paypal using the Donate button below.
We are a Body of Christian believers
We believe in God, the Holy Spirit and the Son Jesus Christ
We are a Bible-based church
We give more than we take
We are led by the Holy Spirit to offer grace to all who enter
Are you ready to learn more about the Bible, Jesus and the Christian faith?
Every Sunday we bring a message of hope, strength. and inspiration from a biblical perspective.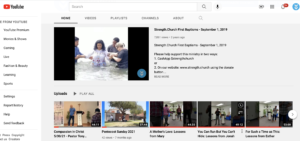 Wednesday Online Bible Study
We are returning to an online Bible Study format to include our members who are near & far on Wednesdays. Some of our members are in other areas of the state, country or out of the country and have expressed a desire to join in fellowship and study together. We will begin our Fall series on Wednesday, September 21 at 7PM PST.
We would love you to join us from anywhere. Please sign up for texts here so you can receive the links. If you plan to join us, please email or text with your email address so we can get you access to our online platform before the Bible Study.

Our Wednesday night event is an opportunity to learn about The Bible, Jesus, God, ways to improve your life while joining with new friends & believers in community.
We look forward to you joining our diverse community.
Email us at: friends@strength.church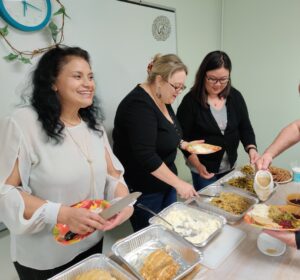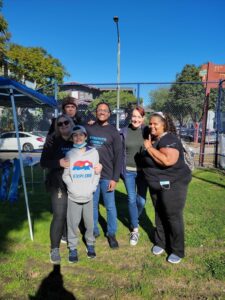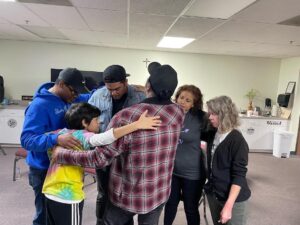 Bible Study Service
Why do we do this? How does it help?
Our Bible Study Service takes place in person from 7:00-8:00pm on Wednesday nights. Doors open for Fellowship at 6:30pm.
We strive to bring passages, verses and articles that help us in our Life Walk.
We want our faith to be infused with our lives. We want to walk the walk while keeping
in mind what we have been taught by Jesus.
There is a lot of value in studying each book of the Bible and immersing oneself in
a long and detailed study. We recognize that value. We also realize that our day to day
lives are fast and stressful. We need timely wisdom and words from the Bible that we
can walk away with and put into practice immediately. We believe that smaller, more
digestible chunks of Scripture make it easier for us to truly put the advice into practice,
one step at a time.
At Strength Church, everything we do is through the lens of being a Body of
Christ, a community, a group that cares about each other and about the Living Word.
We make this time together a fellowship opportunity that helps us to go
forth and become stronger in our daily walk and in our ability to reach and teach others.
In our Bible Studies, we
think about how to apply The
Word to our lives so that it is falling on fertile ground in our minds and hearts. Then, we
think about who we might be able to share this with so we can meet our goal of truly
evangelizing in the way that Christ taught us–lovingly and thoughtfully.
" Come, let us sing for joy to the Lord; let us shout aloud to the Rock of our salvation.¨
Watch Our Ocean Baptism Videos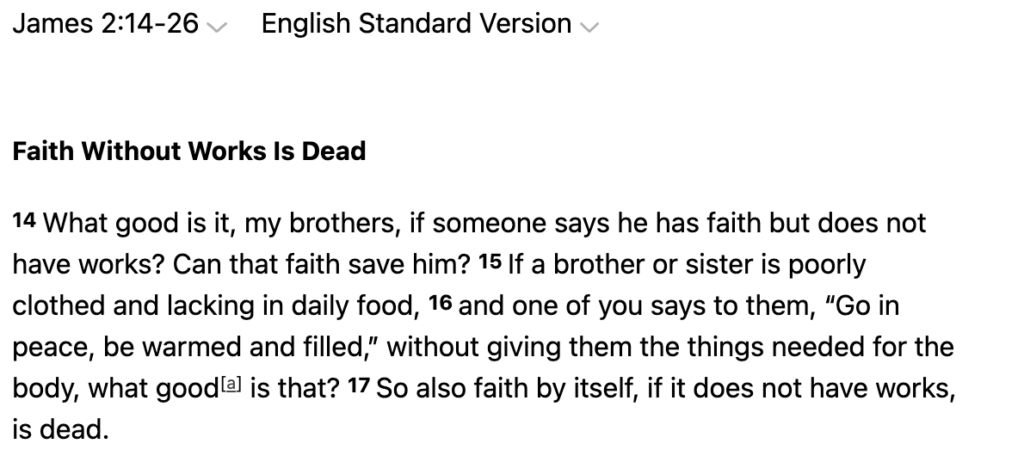 We are a service-oriented church that believes that faith without works is dead. We encourage all of our members to actively become involved in serving the church and glorifying the Lord with their words and actions.
Talk to our ministry team to find out ways to become more involved in God's ministries at Strength Church Lakewood.
This is an important ministry dedicated to a Biblical approach to recovery.
You are welcome to attend for recovery support for any hurts, habits or hang-ups.
We meet on Fridays at 7:00pm at the church in Luther Hall, Room 2.
This program is open to everyone and free to attend.
Email friends@strength.church if you have questions.
Or, just come on by on Friday at 7:00pm!
"It is for freedom that Christ has set us free. Stand firm, then, and do not let yourselves be burdened again by a yoke of slavery." ‭‭Galatians‬ ‭5:1‬
The Homeless Ministry has been close to our hearts since we first began our church on the beach with several homeless members.
We have a Homeless Ministry Leader who is passionately dedicated to helping the homeless and it is an important focus for our church.
We do on-the-ground outreach and support of homeless and families in need.
Join us for an upcoming Service + Service Sunday when we put together Homeless Kits as a church!
Contact us at 562-758-0060 or email friends@strength.church to find out how you can help.
Donations are always welcome.
"For I was hungry and you gave me food, I was thirsty and you gave me drink, I was a stranger and you welcomed me," ‭‭
Safe Families
This is a new ministry for our church but not for our pastors who have been active in the Safe Families as a host family for several years. The ministry leader has hosted many children over the years and is dedicated to this program.
We are looking for Christian families who are interested in helping children and families in need to keep their children out of the foster care system.

Contact Araceli to find out how you can become a Safe Family through email at araceli@strength.church or call (562) 758-0060.
Learn more about this powerful ministry here:
"Share with the Lord's people who are in need.
Practice hospitality." ‭‭
Visit Strength Church This week
Wednesday at 7:00pm*
and
Friday CR at 7:00pm*
For more info Call: (562) 758-0060
* Wednesdays are currently online. CR is in person every Friday at 7PM.
At Strength.Church we welcome people of all backgrounds, ages and ethnicities to our congregation. We accept any and all people who are interested in a true walk with our Lord and Saviour Jeus Christ. As a member, you will gain access to valuable resources afforded to members. These include: regular 1 on 1 conferences with the pastors, updated news and events about new activities and opportunities to volunteer and get involved in our Ministries. We are proud to have Church Leaders who are active and passionate members of our congregation. One of our church missions is to grow and develop strong Christian Leaders who can provide Leadership both within the Church and in their communities.
If this sounds like something that you're interested in, we would love to have you join us!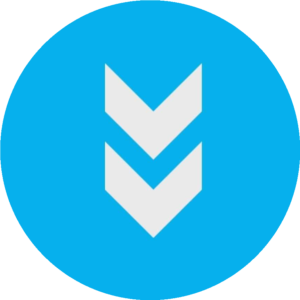 Mental Health and Addiction Free Online/Phone Resources
The following resources have been compiled to help you with mental/emotional/addiction issues you may be having in these unprecedented times.
Celebrate Recovery Lakewood
– Fridays at 7:00pm @ Strength Church in Lakewood, California
AA Online Meetings – searchable database
Both scheduled meetings and 24/7 meetings (forums, etc.) available
In the Rooms – app to access AA and a variety of other 12-step meetings
Lionrock – treatment center that offers AA and other meetings online
Includes a COVID-19 anxiety support group
National Alliance on Mental Illness – education and support, including online discussion groups
NAMI Helpline:
Find your local NAMI chapter:
Faith-based programs:
https://www.nami.org/Get-Involved/NAMI-FaithNet
Teen and young adult support through online sharing:
Depression and Bipolar Support Alliance – education and support
Online support groups:
https://www.dbsalliance.org/support/chapters-and-support-groups/online-support-groups/
Find your local DBSA chapter:
No Stigmas – mental health empowerment, including training and private Facebook group
Fresh Hope – Christian mental health support groups; online groups available in English and Spanish
Substance Abuse and Mental Health Services Administration (SAMHSA) National Helpline – 24/7 referral and information
1-800-662-HELP
National Suicide Prevention Lifeline – 24/7 crisis help
1-800-273-8255
https://suicidepreventionlifeline.org/
Chat option:
M3 – 3 Minute Test for Depression, Anxiety, Bipolar Disorder, and PTSD
Gives score and personalized recommendations
A few pictures from the past…