We're now open!
Please join us every Sunday at 11:00am PST and Wednesdays at 7:00pm PST for "Faith & Food"
Also, if you or someone you know are in need of mental health services, please CLICK HERE to access a list of links!
God bless you and remember that no matter what it looks like, God is still in control!
Welcome To Strength.Church
Welcome new visitors to Strength.Church. We provide a Bible-based church and outreach ministry based in Lakewood, California. Strength.Church is led by Pastors Kevin & Jennifer Johnson. We are a small, non-denominational congregation that recently began our work in Southern California. Through an innovative worship approach, Strength.Church is a Bible-based, Christ-centered church focused on loving and helping each other to live strong, faith-filled Christian lives. To find out more about the Pastors or the church, you can follow on Instagram or Facebook. The Pastors can be followed @TwinDovesMinistries. The church can be followed @StrengthChurch.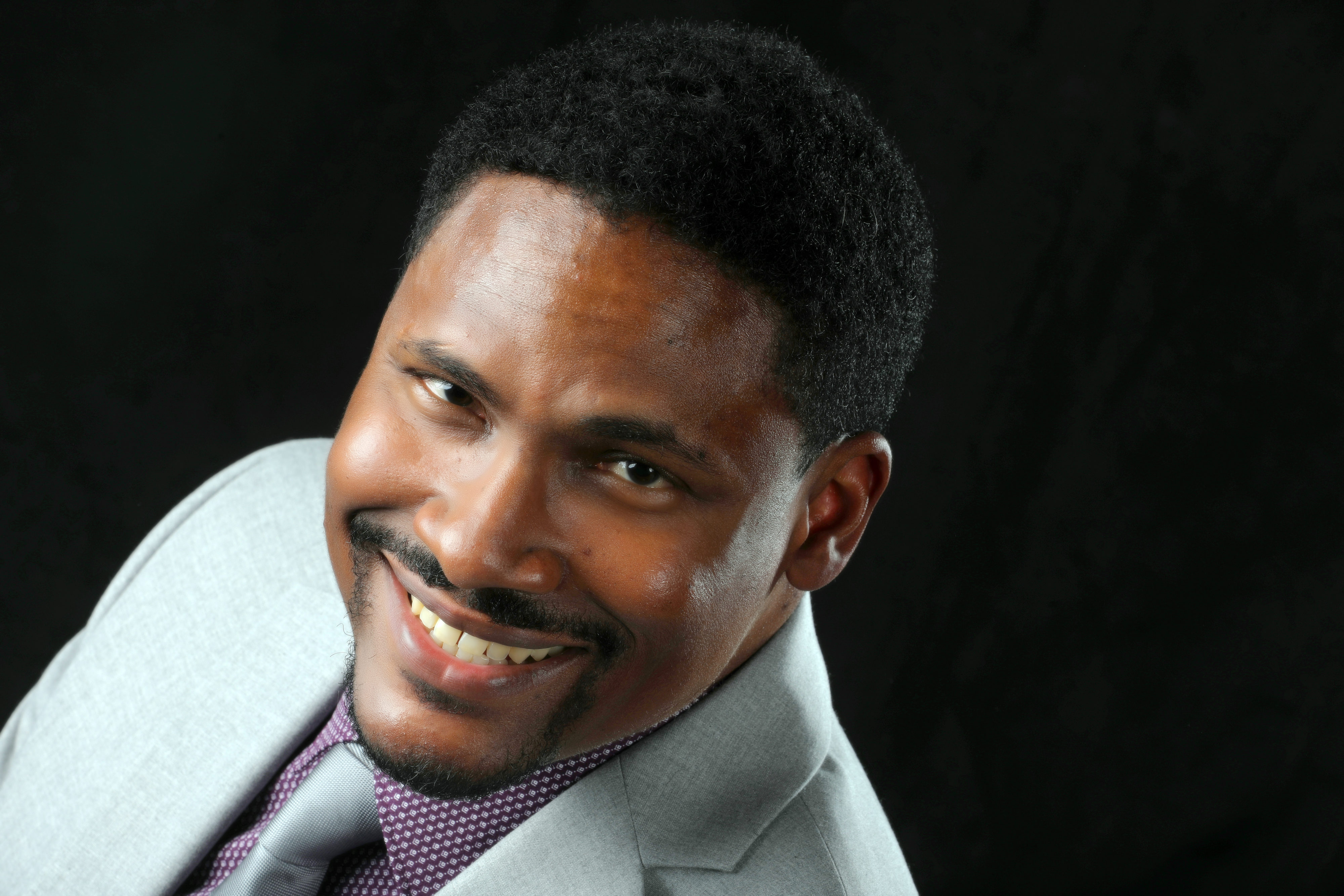 Pastor Kevin is the passionate leader of our congregation. Pastor Kevin is well-known for his contagious smile, friendly Midwestern personality, while he exudes his own brand of southern hospitality. Pastor Kevin is a strong and faithful leader who is truly living the life he preaches about. He is encouraging, uplifting and real with his sermons and in his interactions with his congregants. Everyone feels comfortable approaching Pastor Kevin, knowing that they will always get wise, thoughtful and truthful responses and advice. Pastor Kevin has a heart of gold and yet, his work in South Los Angeles with at-risk youth reminds us that he has the strength that is required to truly lead a place called Strength.Church!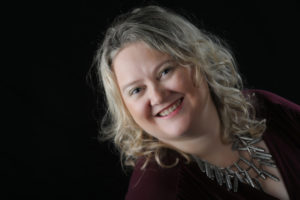 Affectionately called "Pastor Jen," Jennifer is Kevin's wife and the Co-founder of both Strength.Church and Twin Doves Ministries. Pastor Jen has a love for people and a strong prophetic anointing. She is known for her no holds barred, lead by example, approach to Christian service. Jennifer has spent her life serving and fighting for the underprivileged and underrepresented populations in Southern California.

As the head of our homeless ministry, Nikki is passionate about those who are less fortunate. She has worked many years delivering food and supplies to the homeless population all over the Long Beach area. Her passion for her ministry is unrivaled.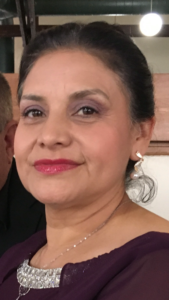 Araceli is the backbone of our Spanish outreach ministry. She is naturally very nurturing and it shows in every conversation she has with anyone. Her warm smile and inviting tone are the perfect combination to make everyone feel at home in Strength.Church regardless of age, race, or country of origin. Araceli has a long history of working with at risk youth and people of all ages in the Latino community.

Strength.Church Prayer Call
In response to the current situation surrounding the COVID-19 pandemic, Strength.Church is instituting weekly prayer calls. We invite you to join us in these calls which are held every Thursday at 8:00pm PDT. Each call lasts between 20 – 25 minutes and you can listen in from wherever you are.
If you are interested in joining us, please send an email to: friends@strength.church and we will get an invitation out to you as soon as possible!

We are a Body of Christian believers
We believe in God, the Holy Spirit and the Son Jesus Christ
We are a Bible-based church
We give more than we take
We make church fun and productive
TEACHING THROUGH THE BIBLE
Every Sunday we bring a message of hope, strength. and inspiration from a biblical perspective.

Faith and Food Hosted by Strength.Church
Come be part of our amazing community and eat dinner with us on Wednesday night. This is a low-key event where we sit together and relax over some good food and discuss the Bible. Meet our amazing people and participate in meaningful discussions in a multicultural Christian environment. Everyone is welcome and accepted here in our beautiful Lakewood community. We are looking forward to seeing you on Wednesday!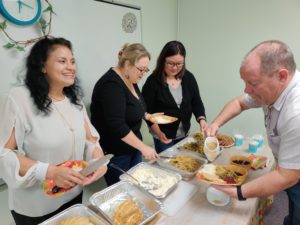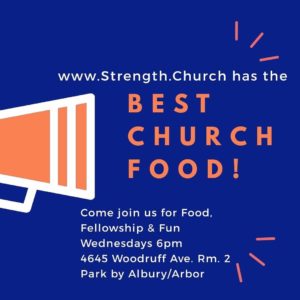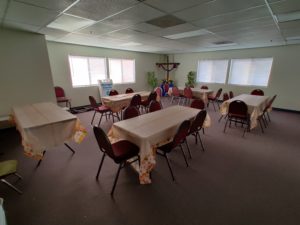 Purpose of Strength.Church Bible Study
Why do we do this? How does it help?
We recognize that time is valuable and we want our Bible Studies to reflect that.
Therefore, we limit our Bible Study sessions to 1.5 hours on a Wednesday night. In
addition, we strive to bring passages, verses and articles that help us in our Life Walk.
We want our faith to be infused with our lives. We want to walk the walk while keeping
in mind what we have been taught by Jesus.
There is a lot of value in studying each book of the Bible and immersing oneself in
a long and detailed study. We recognize that value. We also realize that our day to day
lives are fast and stressful. We need timely wisdom and words from the Bible that we
can walk away with and put into practice immediately. We believe that smaller, more
digestible chunks of Scripture make it easier for us to truly put the advice into practice,
one step at a time.
At Strength.Church, everything we do is through the lens of being a Body of
Christ, a community, a group that cares about each other and about the Living Word.
We make this time together a relaxed, special fellowship opportunity that helps us to go
forth and become stronger in our daily walk and in our ability to reach and teach others.
In our Bible Studies, we ask what each passage or verse means to ourselves and
we take some time to reflect and hear from others. We think about how to apply The
Word to our lives so that it is falling on fertile ground in our minds and hearts. Then, we
discuss who we might be able to share this with so we can meet our goal of truly
evangelizing in the way that Christ taught us–lovingly and thoughtfully.
" Come, let us sing for joy to the Lord; let us shout aloud to the Rock of our salvation.¨
Each week we offer a printout of the bible study verses. If you can't make it or if you need additional copies, links are provided here and updated regularly.
Watch Our Ocean Baptism Videos
Serving & Getting Involved
Elderly Outreach
Strength.Church believes in ministering to those who may not have a solid support system at home.
Homeless Ministry
At Strength.Church we believe everyone needs a helping hand sometimes. We help the homeless with resources and provide direction.
Women's Ministry
Join our women as they celebrate and encourage each other in their walk with Christ.
Men's Ministry
Join the men of Strength.Church as they support each other and continually learn how to be the men that God intended for them to be.
Visit Strength.Church This Sunday at 11:00am
And
Wednesday at 7:00pm

At Strength.Church we welcome people of all backgrounds, ages and ethnicities to our congregation. We accept any and all people who are interested in a true walk with our Lord and Saviour Jeus Christ. As a member, you will gain access to valuable resources afforded to members. These include: regular 1 on 1 conferences with the pastors, updated news and events about new activities and opportunities to volunteer and get involved in our Ministries. We are proud to have Church Leaders who are active and passionate members of our congregation. One of our church missions is to grow and develop strong Christian Leaders who can provide Leadership both within the Church and in their communities.
If this sounds like something that you're interested in, we would love to have you join us!
Vacation Bible School At Home
Welcome to the Pandemic Edition of our very first VBS At-Home! This is definitely an unusual year and we have to, unfortunately, do our VBS At-Home. That doesn't mean we won't have fun, crafts, some snacks and fun services, music and more!
We have included some really helpful resources that will help you make the At-Home Vacation Bible School a bit more meaningful and special. We have included a Kid-Friendly Service for each day of the week. These services are powerful, moving and give an opportunity where you can pause and talk as a family about the meaning of the video. We encourage you to do this as a family, together, because the topics are very meaningful and faith-building.
As well as the daily services, there is a Mr. Music Sing Along that we encourage you to do with your family. It's something fun and light-hearted that children will enjoy. All of the links will be posted on our Strength.Church page for you to find easily for each day of Vacation Bible School. Don't be surprised if your kids want to watch these again and again…our son loves the videos and wants to watch them over and over. We definitely don't mind that at all. There are much worse things he could be wanting to see.
As Parents, we understand that you are going through a lot right now and it is a very stressful time. You are doing a great job by ensuring that your child has faith-based activities that you can do with them. We want to encourage all parents to continue to keep your child's faith formation as a priority. As the Bible teaches us,
"Train up a child in the way he should go:
and when he is old, he will not depart from it."
Introduction Video and Activity
Service: I Can Love Like Jesus
Click the links below for activities
Sing Along About Not Having Fear:
Service: I Can Know God's Love
Click the links below for activities
Mr. Music's Live Sing Along
Service: Jesus is Faithful – Road to Emmaus
Click the links below for activities
Cloud Game: Lie down and each person tells what a cloud looks like to them. Tell why you think God made clouds. Practice good listening while each person speaks. (Parents, this is a good time to listen and discuss without judging or correcting.)
Rock-Paper-Scissors: The winner of each round has to say one thing that God has done for them today!
Click the links below for activities
Happy Bag: Get a small bag (paper lunch bag is fine, or anything you have around the house.) Cut up a sheet of blank paper into 8 pieces. (Fold it and fold again twice to make lines.) Cut each piece out so you have 8 cards. On each card, write the following statements: I am grateful because I am…. And tell something you are grateful for or happy about. Fold them up and put them in your Happy Bag. Keep the Happy Bag safe.
Service: God helps me do the right thing
Click the links below for activities
Mental Health and Addiction Free Online/Phone Resources
The following resources have been compiled to help you with mental/emotional/addiction issues you may be having in these unprecedented times.
AA Online Meetings – searchable database
Both scheduled meetings and 24/7 meetings (forums, etc.) available
In the Rooms – app to access AA and a variety of other 12-step meetings
Lionrock – treatment center that offers AA and other meetings online
Includes a COVID-19 anxiety support group
National Alliance on Mental Illness – education and support, including online discussion groups
NAMI Helpline:
Find your local NAMI chapter:
Faith-based programs:
https://www.nami.org/Get-Involved/NAMI-FaithNet
Teen and young adult support through online sharing:
Depression and Bipolar Support Alliance – education and support
Online support groups:
https://www.dbsalliance.org/support/chapters-and-support-groups/online-support-groups/
Find your local DBSA chapter:
No Stigmas – mental health empowerment, including training and private Facebook group
Fresh Hope – Christian mental health support groups; online groups available in English and Spanish
Substance Abuse and Mental Health Services Administration (SAMHSA) National Helpline – 24/7 referral and information
1-800-662-HELP
National Suicide Prevention Lifeline – 24/7 crisis help
1-800-273-8255
https://suicidepreventionlifeline.org/
Chat option:
M3 – 3 Minute Test for Depression, Anxiety, Bipolar Disorder, and PTSD
Gives score and personalized recommendations
https://whatsmym3.com/ (click on "Take the Assessment")