Wednesday Online Bible Study
We are returning to an online Bible Study format to include our members who are near & far on Wednesdays. Some of our members are in other areas of the state, country or out of the country and have expressed a desire to join in fellowship and study together. We will begin our Fall series on Wednesday, September 21 at 7PM PST.
We would love you to join us from anywhere. Please sign up for texts here so you can receive the links. If you plan to join us, please email or text with your email address so we can get you access to our online platform before the Bible Study.

Our Wednesday night event is an opportunity to learn about The Bible, Jesus, God, ways to improve your life while joining with new friends & believers in community.
We look forward to you joining our diverse community.
Email us at: friends@strength.church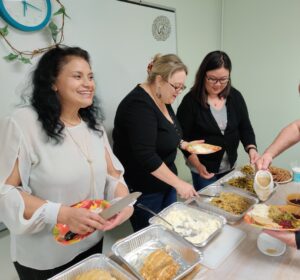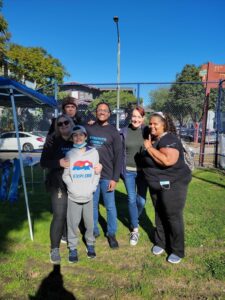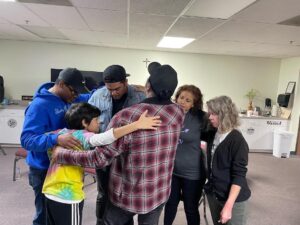 Bible Study Service
Why do we do this? How does it help?
Our Bible Study Service takes place in person from 7:00-8:00pm on Wednesday nights. Doors open for Fellowship at 6:30pm.
We strive to bring passages, verses and articles that help us in our Life Walk.
We want our faith to be infused with our lives. We want to walk the walk while keeping
in mind what we have been taught by Jesus.
There is a lot of value in studying each book of the Bible and immersing oneself in
a long and detailed study. We recognize that value. We also realize that our day to day
lives are fast and stressful. We need timely wisdom and words from the Bible that we
can walk away with and put into practice immediately. We believe that smaller, more
digestible chunks of Scripture make it easier for us to truly put the advice into practice,
one step at a time.
At Strength Church, everything we do is through the lens of being a Body of
Christ, a community, a group that cares about each other and about the Living Word.
We make this time together a fellowship opportunity that helps us to go
forth and become stronger in our daily walk and in our ability to reach and teach others.
In our Bible Studies, we
think about how to apply The
Word to our lives so that it is falling on fertile ground in our minds and hearts. Then, we
think about who we might be able to share this with so we can meet our goal of truly
evangelizing in the way that Christ taught us–lovingly and thoughtfully.
" Come, let us sing for joy to the Lord; let us shout aloud to the Rock of our salvation.¨